Come and meet UP AN' AT 'EM! HISTORY and discover the past!

We appear at various events across the country as well as running our own!​​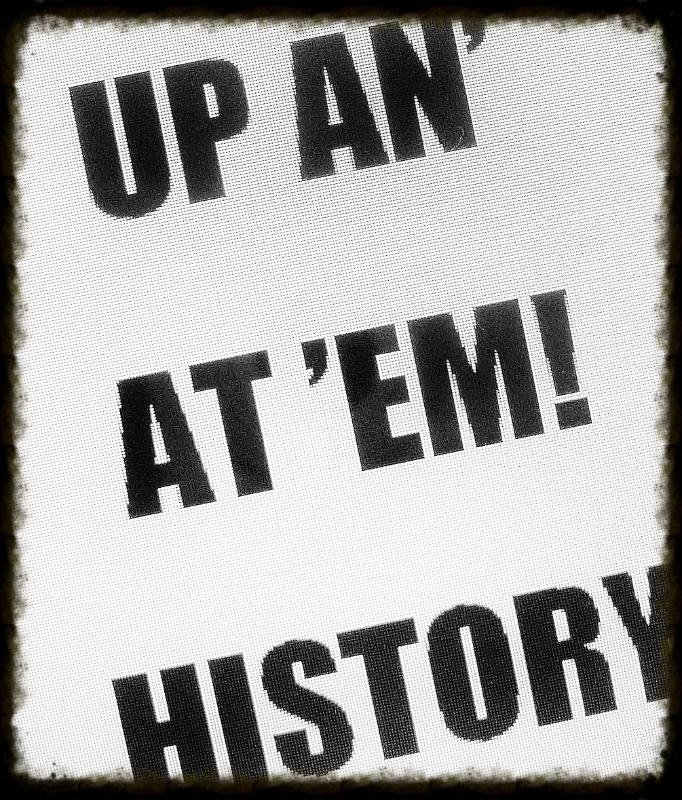 Hands-on history
for everyone!​
2018 EVENTS
​

(so far...!)

1st and 2nd April
RAF 100 at RAF Museum Cosford
Cold War Pilots on Quick Reaction Alert!​​​​​​​​​​​​​​​​​​​​​​​​​​​​​​​​​​​​​​​​​​

15th April
Beaumanor History Fair​
World War One Personnel

5th, 6th and 7th May
RAF 100 Event in Lincoln
Portraying members of Bomber Command

12th May
Aston Hall, Birmingham
Georgian Event​​​​

26th and 27th May
Multi period event at Valance House
We'll be providing a First World War Display for Black Knight Historical

10th June
Cosford Airshow
Portraying 5 different pilots from the Cold War Era along with RAF National Service display

16th June
Medieval Fighting Knights on Essex

23rd June
Medieval​​​​​​ and World War Two display at
Market Bosworth Festival

23rd June
RAF High Speed Launch crew and display in the Historic Dockyard, Portsmouth

24th June
Aston Hall, Birmingham
Preparations for the visit of King Charles I​​​​​​​​

8th July
Bradgate Park, Leicestershire
Rose Petal service commemorating the execution of Lady Jane Grey

10th, 11th and 12th July
Great Yorkshire Show with the Unite Education Team with displays on Coal Mining, the founding of the NHS and the stand down of the Auxiliary Fire Service

15th July
Bradgate Park, Leicestershire​​​​​​​​​​
Tudor Day!

4th and 5th August
Have-a-go archery at the King Richard III Visitor Centre, Leicester

11th and 12th August
Medieval Fighting Knight at the King Richard III Visitor Centre, Leicester

26th August (TBC)
Heritage Open Days at the Magazine gateway, Leicester with First World War soldier and suffragettes

31st October
Aston hall, Birmingham
The Witch Finder is hunting once more...!

​​​​​​​​​​​​​​​​​

​​​​​​​​​​​​​​​​​